NHL
3 Takeaways From Hurricanes' 3-Game Losing Streak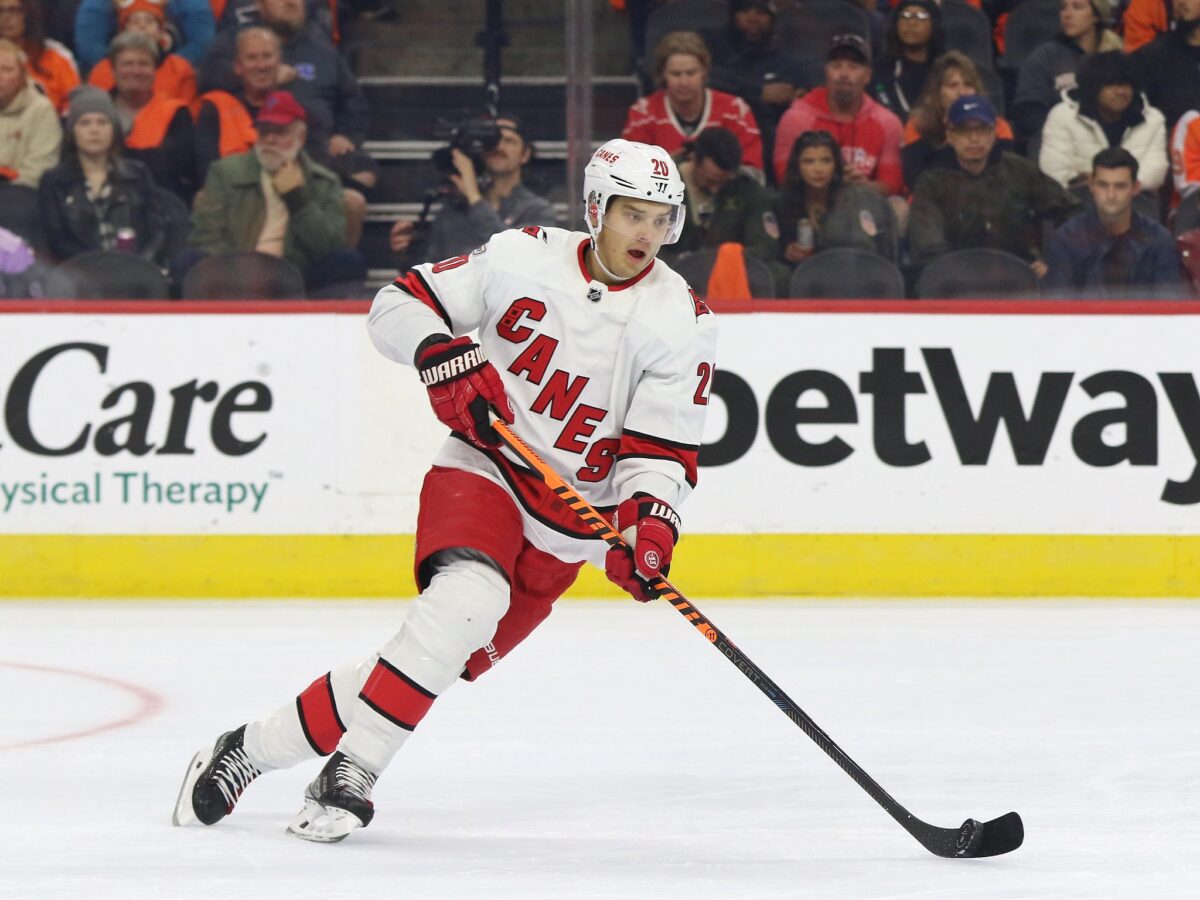 [ad_1]

The Carolina Hurricanes returned back to earth last week as they lost three-straight contests following an 11-game winning streak that spanned the majority of December into the new year. The losing streak, which could be chalked up to poor defensive play and an inability to finish consistently, included losses to the New York Rangers, Nashville Predators, and Columbus Blue Jackets.
Related: Hurricanes Should Try Necas at Center When Pacioretty Is Back
Carolina forward Max Pacioretty made his long-awaited debut against the Nashville Predators on Jan 5th, producing six shots on goal as the Hurricanes finished with 67 shots in the 5-3 loss. He would shine in his next appearance a couple of days later against the Blue Jackets, finding the back of the net twice in under 16 minutes on ice in the 4-3 shootout loss. Let's take a look at the three biggest takeaways from the losing streak.
Hurricanes' Biggest Strength Becomes Weakness
One of the main reasons the Hurricanes find themselves atop the Metropolitan division has been their impressive defensive play in front of outstanding goalie play from Pyotr Kochetkov and Antti Raanta. However, in this three-game stretch, Carolina has seen several early leads come and go due to the inability to kill power plays and some overall mediocre play defensively.
---
Latest News & Highlights
---
In the loss to the Predators, Kochetkov allowed five goals on only 25 shots on goal, while veteran goalie Raanta allowed three goals on 18 shots in the defeat to the struggling Blue Jackets. These were both uncharacteristic performances from the two goalies who have been playing at a very high level in net this season for Carolina.
I expect the defense to round back into form quickly and the goalie play to continue to be a strength as the Hurricanes attempt to win the Metropolitan division in back-to-back seasons. It will be interesting to see if coach Rod Brind'Amour puts Frederik Andersen in net soon, as it appears he's close to making a return to action.
Finishing Struggles Showing Again
The Hurricanes have primarily used an offence-by-committee approach over the past few years, and while they have tremendous forward depth, at times they go through slumps that are usually highlighted by a poor power-play percentage and a struggle to finish high-chance opportunities. This has been less of an issue this season thanks to the impressive play of Martin Necas and Andrei Svechnikov to go along with the always steady production Carolina receives from superstar forward Sebastian Aho.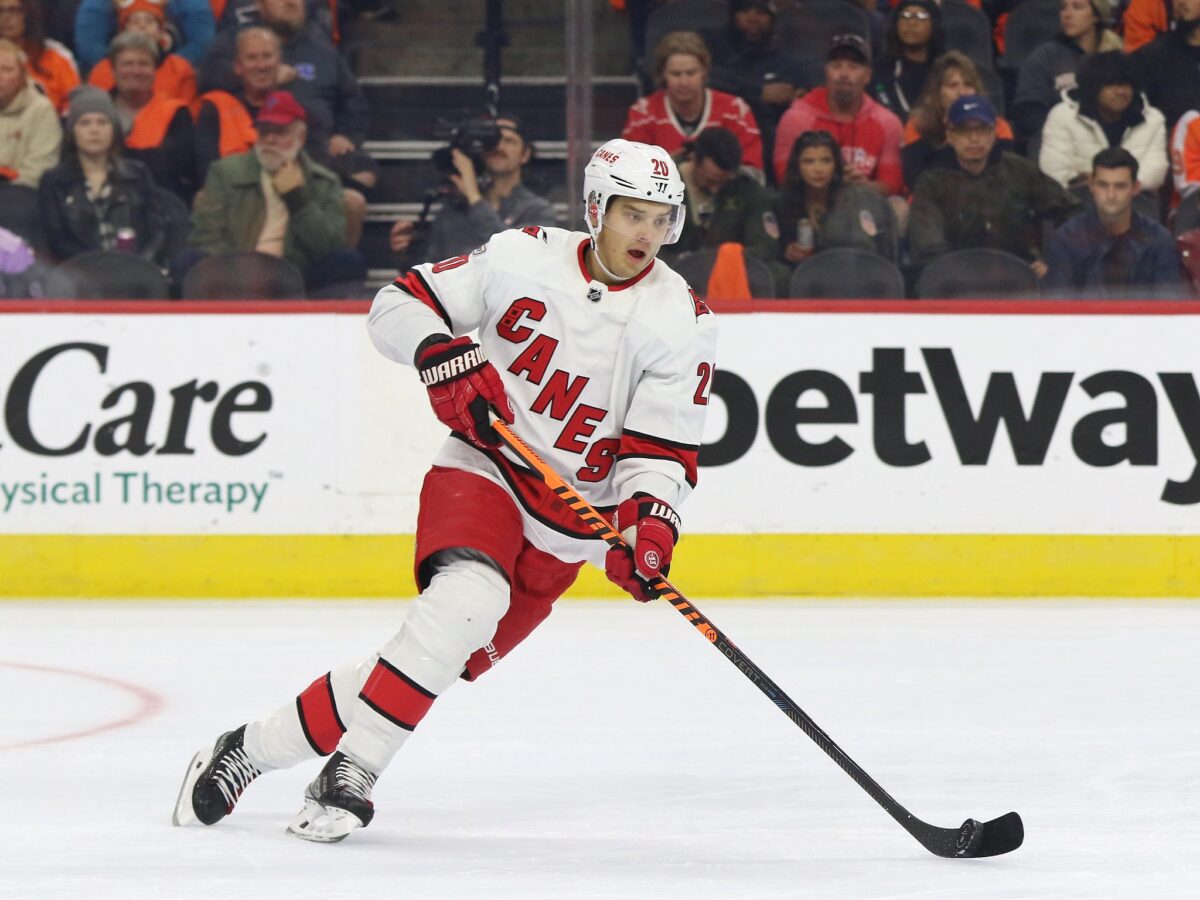 The finishing struggles popped up again during this most recent losing streak as the Hurricanes dominated their opponents in shots on goal in the two most recent losses to Nashville and Columbus. Carolina finished with a franchise record of 67 shots on goal in the loss to Nashville while only finding the back of the net three times.
I expect the finishing struggles to subside rather quickly thanks to the addition of Pacioretty, as well as Aho rounding back into form following his time out with injury. It will probably take some time for some of the new line combinations to get adjusted to playing with Pacioretty over the next few weeks, but there's no doubt that his addition makes Carolina a more dangerous team moving forward.
The Sky Isn't Falling
It seems silly to have to type this, but as fans everywhere know, it can be startling when your team loses several games after a long winning streak. However, I believe this is nothing more than a very good team experiencing a bit of a hangover from setting a franchise-record winning streak, and I would be very surprised if the Hurricanes don't string together a few wins over this next week. The Hurricanes will be back in action on Jan 10th as they host the New Jersey Devils, as they try to stay atop the Metropolitan.
---
---
Growing up a huge sports fan Mack has always had a passion for writing about sports. The Water Valley, MS native covers the Carolina Hurricanes for THW. A graduate of the University of Mississippi, Mack also enjoys running and playing golf. Follow him on twitter @MackGordon0
[ad_2]

Source link