NBA
USA Sports
"I Didn't Know We Won Eight Championships in a Row": Bill Russell Once Revealed His Lack of Knowledge About 11 Celtics' Rings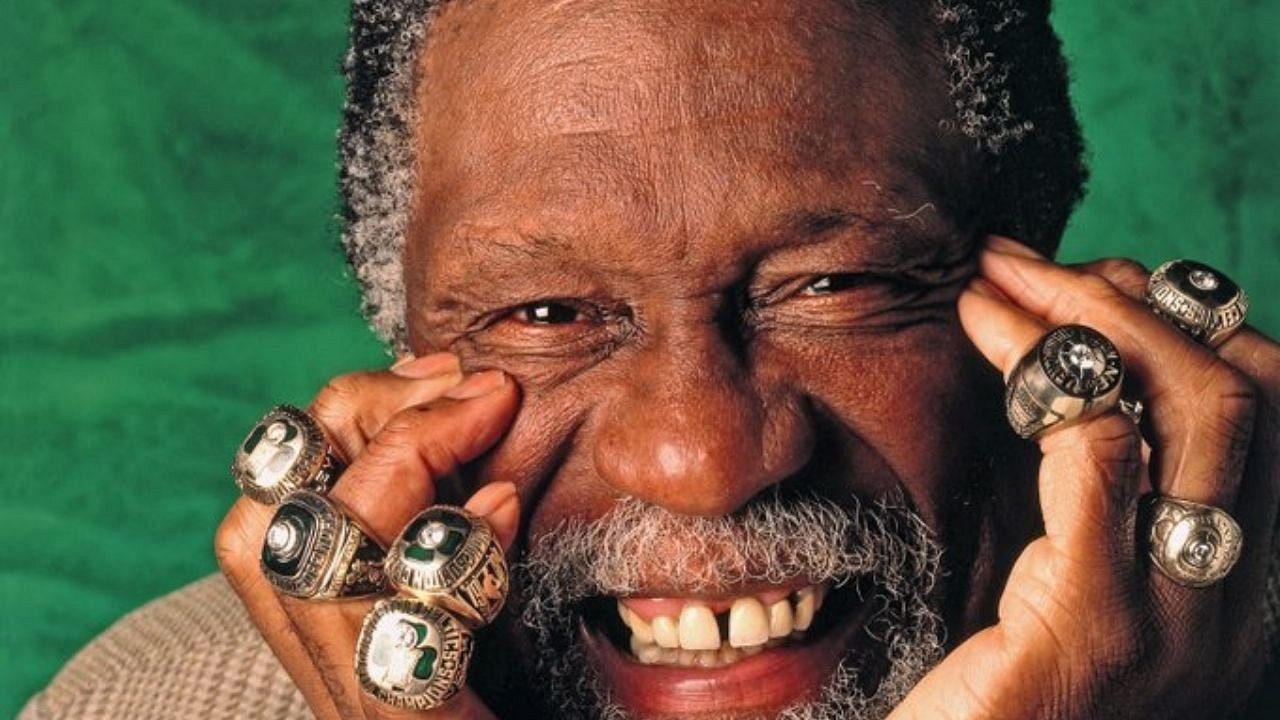 Bill Russell probably gets the least consideration for the GOAT conversation while having the best resume among the top contenders like Michael Jordan, LeBron James, Kobe Bryant, and maybe even Kareem Abdul-Jabbar.
The Celtics legend led his team to 11 championships, ten as a player and one as a player-coach, between 1957 and 1969. Talk about doing more in less time. This man never had or ever will have any match for the 13-year career he had.
His career was the most eventful time for any single franchise in the NBA. From the first year on until his retirement, Russell had so much success that he couldn't even remember the timeline of it all properly.
Also Read: "Kobe Bryant? Top-2": Kevin Durant Didn't Hesitate in Putting Lakers Legend After Michael Jordan
Bill Russell never knew the Celtics had won 8 championships in a row until 1994
While some big-name athletes of the current generation like LeBron James and Stephen Curry are famous for remembering almost all the plays of their long and successful NBA careers, Bill Russell didn't even remember that he had led his side to 8 championships. He hadn't realized it until 1994 according to an interview of the late great 9 years back.
"It might seem strange, but I did not know our Celtic teams won eight championships in a row until about 20 years ago when I read about it in a game program," Russell said to NBA.com back in 2014. "Our focus was always on that particular season, always one year at a time. The year we played had nothing to do with the previous year or the next year. That's just the way it was."
Maybe he doesn't remember, or perhaps it was his style that made him say something which doesn't sound as real by his standards. Moreover, the man was a civil right activist, so it really could have gotten foggy for him to remember everything going on at the time.
Also Read: "I Love You Too Magic Johnson, But ..": When A Hall Of Fame Basketball Coach Confessed Liking Larry Bird Over Lakers Legend
Why is Bill not on most people's GOAT list, not even in top-5?
We consider MJ the GOAT for leading his Bulls to 3-peats, but Bill Russell led his team to 8-straight championships and overall 11 in his 13-year NBA career.

However, the NBA community keeps forgetting to include the big man in the greatest-ever conversation or bring him just as a consolation, mostly because of the lesser competition, with fewer teams during his time.
Also Read: Larry Bird Once 'Cold-Shouldered' a Hollywood Star Worth $250 Million After Dismantling Magic Johnson's Lakers