NBA
USA Sports
"I'll Be Involved If Papa John's Isn't": Shaquille O'Neal Is on the Board of Directors of $2.9 Billion Worth Pizza Chain on His Terms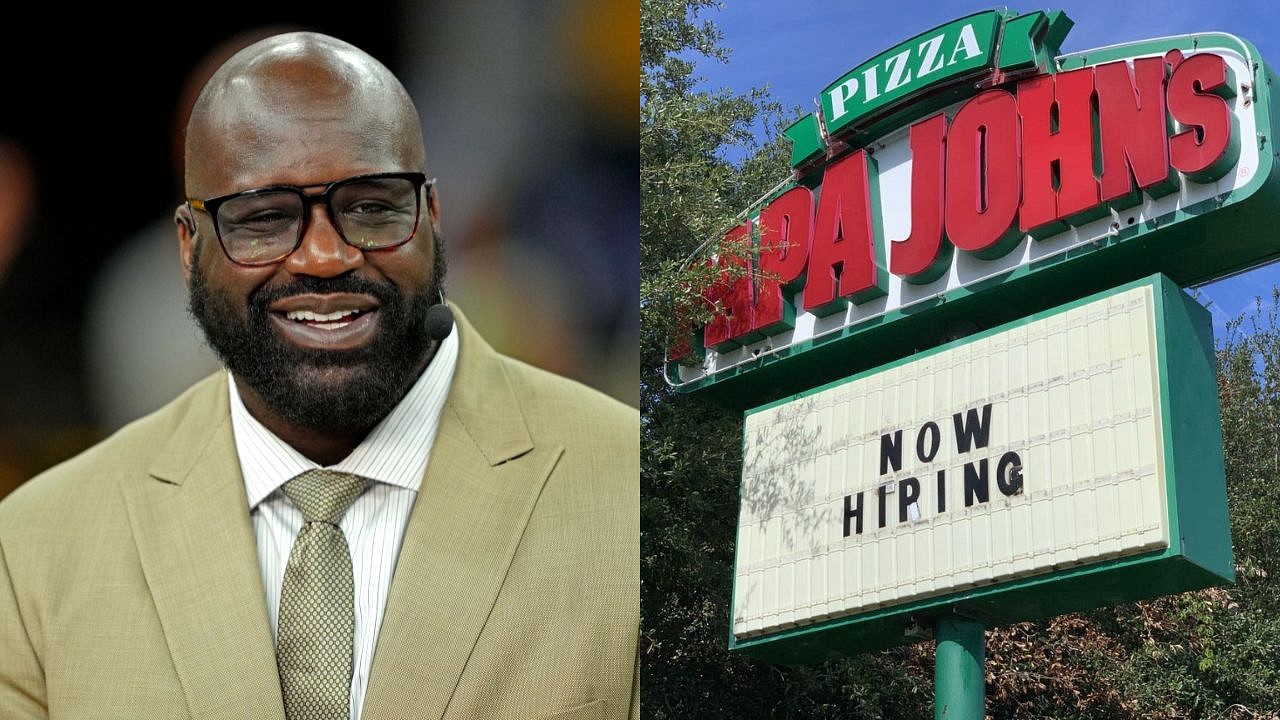 Shaquille O'Neal is one the most successful basketball player turned businessmen out there. In fact, the $400 million worth man is among a handful of athletes across sports who have made generational money out of their sport.
The Big Diesel has a stake in Google since it was just an idea and several other investments which can his worth hundreds of millions beyond what it is, as the man has earned over $292 million through his NBA contracts and $200 just through endorsements and commercials.
Also read: "No, I Would Not Take Over Twitter": Shaquille O'Neal Wants No Part of $13 Billion Worth Company As Elon Musk Searches For Next CEO
And to add to that he also owns restaurants, Krispy Kreme franchises, fitness centers, car washes, and Papa John's chains all across the States.
In fact, the Lakers legend is on the Board of Directors of Papa John's which earns him over $8M in stocks and salary in a 3-year tenure. The story of how and why he accepted that role is even more interesting if we believe Shaq.
Shaquille O'Neal is on the board of directors of Papa John's after the fulfillment of a demand
In a recent podcast appearance, the 19-year NBA veteran who made 15x All-Star appearances and 3x Finals MVP and won his team four championships got a question about his stake in Papa John's.
The multi-millionaire told the whole story of how got an offer to be on the board of Directors of the $2.9 Billion Worth Pizza Chain as well while he owned some chains already.
He took it because John Hampton Schnatter, aka Papa John, who has some racial misconduct charges against him, wasn't involved in the board anymore. That was supposedly his prerequisite to join the board.
"I'll be involved if the old boy (John) is not involved," told Shaq reminiscing about the time he got the offer from Papa John's and stays its only African American board member.
Also read: "You've Always Been Ugly Shaquille O'Neal": $200 Million Charles Barkley Cuts Off Kenny Smith To Insult The NBAonTNT Host
Shaq as an African American influencer
Apart from being one of the biggest athletes turned entrepreneurs, O'Neal will also go down as a legendary name in the black community not only because he's among the few men of African American descent who reach those heights, but because he does a lot for his community in return.
The man does a lot of philanthropy and random acts of kindness some of which have gotten the attention of the media over the years.
Also read: Shaquille O'Neal, Who weighed 370lbs, Once Wanted to Kill Kobe Bryant over an "Unreleased Article"