Cricket
India vs West Indies, 1st ODI: Will India discard tried and tested template? | Cricket News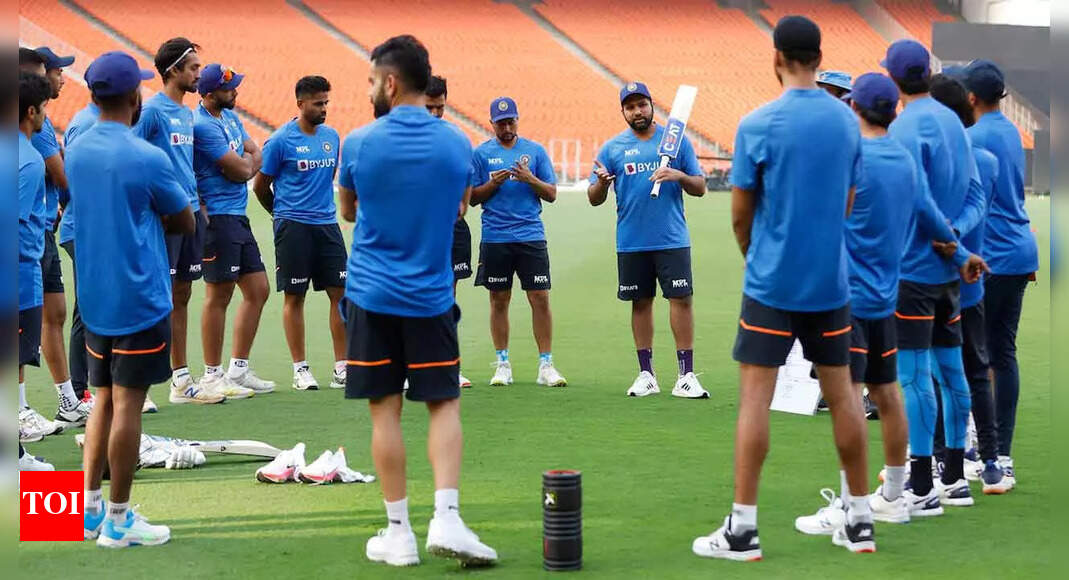 It usually takes an extraordinary sequence of events to get the pathologically phlegmatic
Rohit Sharma
ruffled. Even if he is surreally calm, atleast on the exterior, the manufactured turbulence in Indian
cricket
post December, would have put him on high alert ahead of India's
1000th ODI
, in the first match of the three-match ODI series against
West Indies
at the
Narendra Modi Stadium
in Ahmedabad.
Post the 2019 World Cup, India's ODI record has been modest. They have lost 12 of the 24 games played with one being a washout.
What's more, they have suffered series hammerings in Australia, New Zealand and South Africa. Worryingly, the pre-2019 World Cup issues seem to be coming back to haunt the team. Rohit, Dhawan/Rahul, Virat in the top three was the axis around which the team built its match-winning totals or chased them down with efficiency. Two and a half years down, the team doesn't look like it has gone far in search of fresh explosive power at the top, or in finding stability and consistency in the middle-order, or a power-hitter/finisher to do what the absent Hardik and Jadeja managed.
India have tried five players at No. 4 and six players at No. 5 in those 24 games with Rishabh Pant (199 runs at No.4 from six games) and (194 runs at No.5 from four games) and Shreyas Iyer (463 runs from 13 games at No.4) and (194 runs from six games at No.5) getting the maximum opportunities in those slots but both have had to swap positions repeatedly. KL Rahul has had nine chances at No.5 at an impressive average of 63 and a high strike rate of 114.
India's template is preserve first, launch later. It's a very 80's out-of-syllabus approach to ODIs, especially if the top three perish early or get stuck. The phrase blessing in disguise is almost abused while talking about sport, but Covid infections to Shikhar Dhawan and Ruturaj Gaikwad and family engagements for KL Rahul (will miss the ODI on Sunday) have meant that India need to look for a new opening partner for Rohit.
The captain said at the pre-match virtual media interaction that Ishan Kishan will open as Mayank Agarwal is still in quarantine. Will the Jharkhand 'keeper-bat get the license to go after the bowling in the first powerplay, an area where India have operated with the hand-break on, especially when they bat first? "We won't copy other teams just for the sake of change," Rohit said, almost dismissively and was emphatic to point out that India has won over 70% of its matches in the last three years with their approach.
The reluctance of the senior pros to put themselves in positions outside their comfort zones has hurt the team. It's all well to soak up dots and then make up, but do the younger players batting lower down have the same luxury of playing out dots and building an innings?