NBA
USA Sports
"Kobe Bryant Would Be Holding His Clippers Jersey": When Shaquille O'Neal Was Shocked by Black Mamba's Lies About 'Dynasty' Ending Trade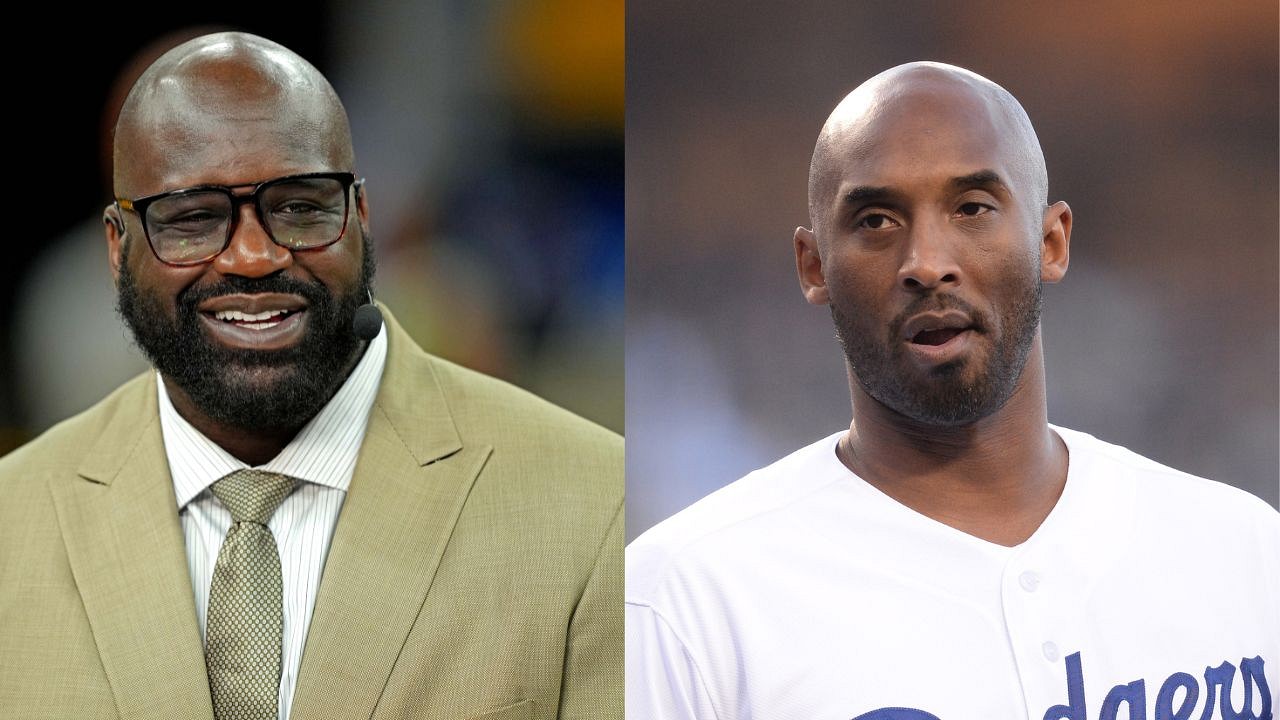 The saga of Shaquille O'Neal and Kobe Bryant wasn't any less than a highly entertaining Mexican soap opera. There was bad blood, greatness, success, brawls, and accusations involved, the whole nine yards. Unfortunately, this drama eventually fractured one of the best dynasties of the modern era.
The feud did not start over a single instance. It was a culmination of just frustrating issues stacked one above the other, suffocating all those who were foolish enough to remain in the vicinity. However, there was one common thing that dictated most of it.
— Maliika Walker (@maliikawalker) September 11, 2022
Kobe Bryant was uncooperative, selfish, and overly ambitious. This was a direct assault on O'Neal's ego who believed the franchise to be his. But Kobe's relentless effort and Jerry Buss's love for him finally thwarted Shaq. What transpired after the loss during the Lakers conference, however, shocked the 7ft 1″ center.
Also read: "No Need To Give Up On The Season LeBron James!": Skip Bayless Back Tracks On His 'Given Up' Statement Following A Stellar Birthday Performance
Shaquille O'Neal was shocked by Kobe Bryant lying about a trade to the Clippers
In his book Three-Ring Circus, Jeff Pearlman detailed the aftermath of the ousting of Shaq and Phil Jackson. Kobe Bryant, until Jerry buss buckled under his demands, had been in a conversation with Elgin Baylor.
Back then, Baylor was the Clippers' GM and he was keen on signing Bryant. However, after he ensured that Shaq was on his way out, he called up Baylor and informed him of his decision to stay in LA.
But later, during a press conference, Kobe refuted all claims suggesting he was considering a trade to Clippers. Shaquille O'Neal and Phil Jackson were shocked by this.
Pearlman wrote: " I had something to do with Shaquille leaving, that's something I laugh at," Kobe Bryant said. "It upsets me. It angers me. If he'd re-signed for whatever, I'd still be here today. Unfortunately, it just didn't work out that way." Watching from his home, O'Neal couldn't believe what he was hearing. Watching from his home, Jackson couldn't believe what he was hearing. Had Jerry Buss extended O'Neal's contract, Kobe Bryant would be holding up his new Los Angeles Clippers jersey at this very moment. O'Neal knew it.  Jackson knew it."
O'Neal left for Miami while Kobe made LA his
To be fair, Shaquille O'Neal and Kobe Bryant are both certified Laker legends. However, it's also true that Kobe gave the franchise a lot more of his energy and love than Shaq. Bryant is synonymous with the gold and purples.
On the other hand, after leaving LA, Shaq played for multiple franchises including the Boston Celtics. The Celts are the Lakers' greatest rivals. So, naturally, Shaq's decision to sign with them angered a lot of Lakers fans.
Also read: Bill Russell pettily pushed for a $100,001 contract to one-up rival Wilt Chamberlain, only to lose in the end