NBA
USA Sports
"LeBron James Changed Economy Of Cleveland": Patrick Beverley Says Lakers Legend Will Go Down in History As a 'Superhero'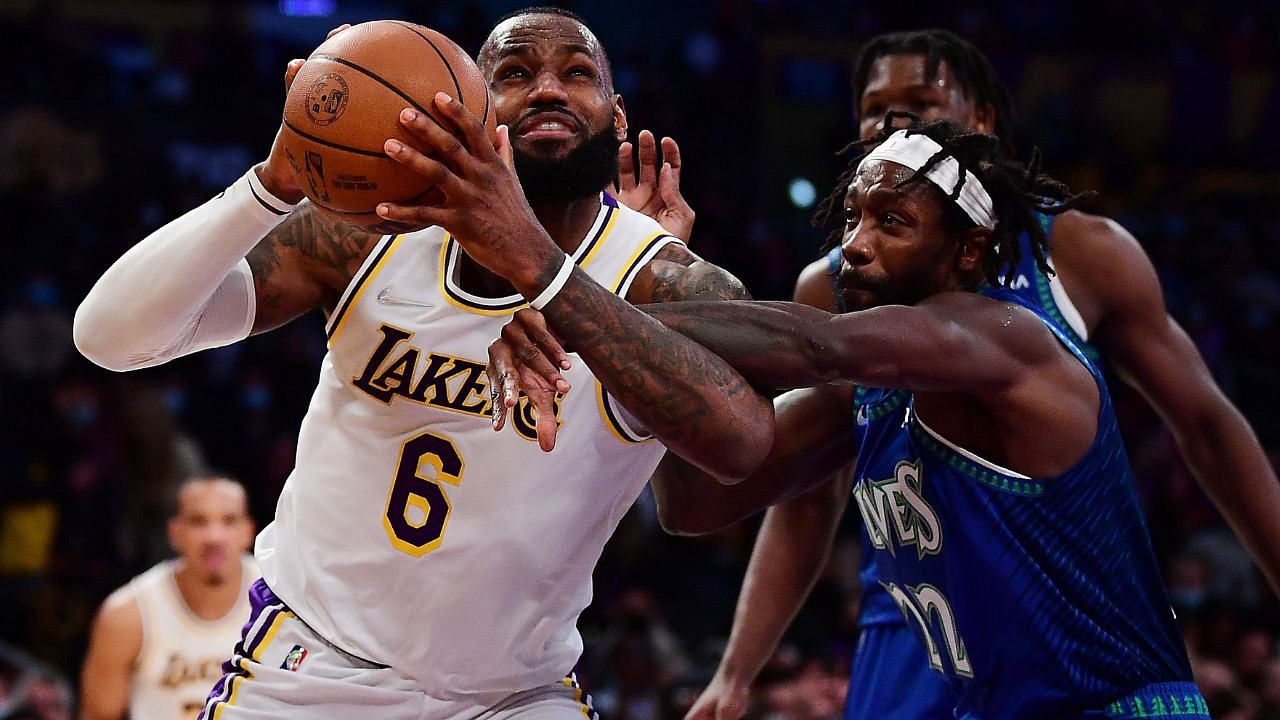 The NBA is the fifth-most richest league in the world in terms of broadcast evaluations. The economic impact the NBA holds, therefore, is considerable.
Any evaluation and related economic prowess automatically come down to the popularity and marketability of the league. And it seems there is no shortage of such marketable superstars in the NBA, at least as of now. Sitting firmly atop that list is 38-year-old LeBron James.
Also read: LeBron James, Whose Jersey Could Sell For $5 Million, Has His Jordans From High School Priced Around $200,000
The "Boy from Akron" has been a feature of the league for two decades and has shown little to no signs of slowing down. A 47-piece on his 38th birthday is merely the latest feather to his well-laden cap.
James' greatness and what he has done for the NBA and his community, in general, have been well documented. The same is a fact not lost to others, including his teammates. James' teammate Patrick Beverley, is one of those who acknowledge the importance of James' contributions, even to the economy of the communities he is associated with.
What did Patrick Beverley have to say about LeBron James' influence on the economy?
Patrick Beverley only recently became a teammate of LeBron's as a trade took him to LA earlier this season. The man widely known as a "pest", however, seems to be in awe of his superstar teammate.
Beverley, in a podcast interview, spoke about how his relationship with James goes beyond LA and about how the superstar has been taken for granted by people.
"When you're talking about black catalysts, people in history books, he would go down as a superhero. We've been knowing each other for a very, very long time. It's not like he makes you feel small or anything. He's always giving advice, open, funny. To be around all that every day. I think sometimes people take that stuff for granted. You changed the economy in Cleveland. It's really crazy. More people had jobs" described Beverley of James' impact and legacy.
A report from 2014 substantiates Beverley's claims and gives a quantitative outlook into LeBron's impact too. The King's fiscal impact on Cleveland and surrounding areas came out to around $50 million a year. Incredible numbers indeed, to highlight an individual's impact on his hometown's economy.
This was prior to James getting Cleveland its first NBA championship. The numbers would have most definitively surged subsequently. The league's most marketable athlete has definitely proved to be worth his hype, both on and off the field.
How much is 'superhero' LeBron James worth himself?
It isn't merely Cleveland that has seen economic growth from the stardom of LeBron James. The star has made himself a billionaire with smart investments and betting on his own burgeoning stardom.
In June 2022, James officially attained billionaire status. Currently valued at $1.2 billion, the Laker superstar is only expected to expand his portfolio going forward.
The "Boy from Akron" is the NBA's only active billionaire and has a blockbuster lifetime deal with Nike. Movie productions, podcasts, football clubs – name it, LeBron has done it all.
With further clever financial maneuvering, will James take over Michael Jordan as the richest NBA player of all time?
Also read: "LeBron James is RIDICULOUS!": Jayson Tatum, Kevin Durant And Many Others React to the King's 47-Point Birthday Bash