NBA
USA Sports
LeBron James, Who Is Addicted To Madden, 'Subjected' Wife, Savannah James To The Game On New Year's Eve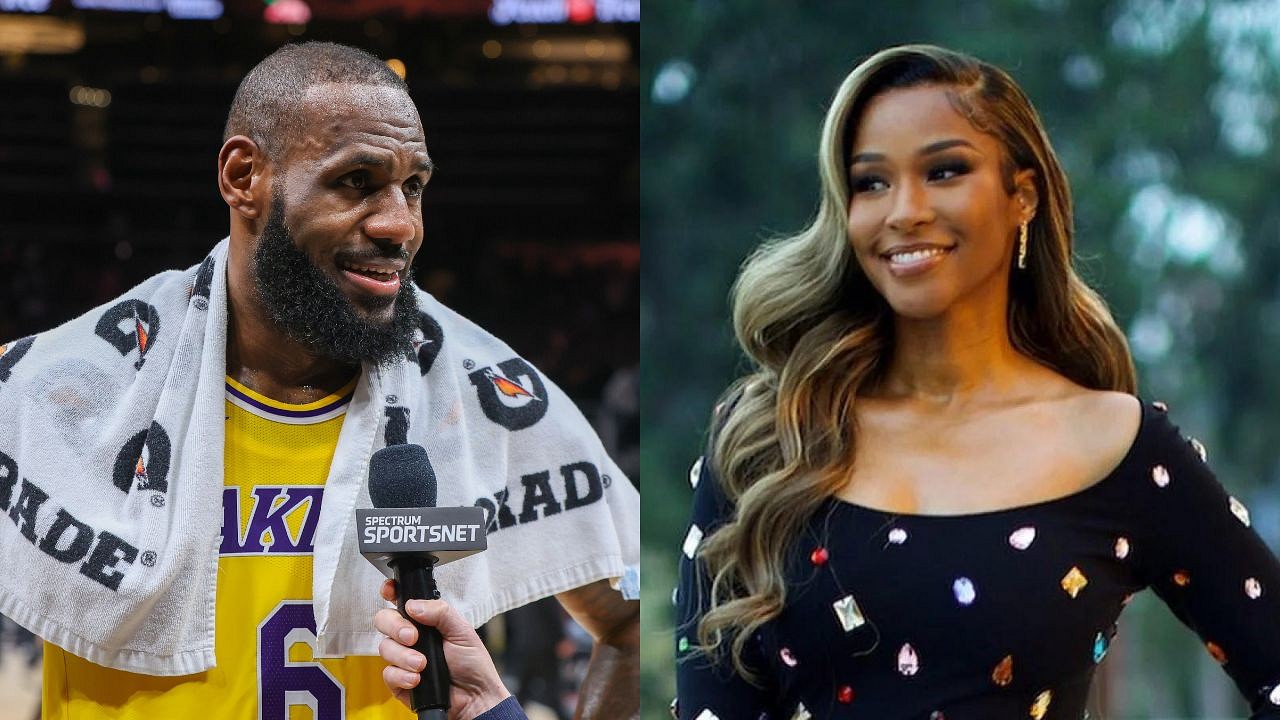 LeBron James was quite the multi-sport athlete while he was in high school at St. Vincent-St. Mary. While he did go on to excel in basketball and make it his career in the NBA, he was also a great football player, catching 42 passes and going for 11 touchdowns in merely his sophomore season at SVSM. 
James could've made it to the NFL in some capacity (most probably wide receiver) if he had just given it more time than he did basketball. His potential as a player in the NFL was so high that during the NBA lockout season in 2011, he was offered to join the Dallas Cowboys by owner, Jerry Jones. 
Of course, Bron declined but not without it being made very clear that if he wanted to, the 6'8, 250lb man could very well play football at the highest level possible. So, when it comes to playing Madden, it makes sense as to why he's so obsessed with it.
Also read: "Savannah James Had a Jaw Drop Moment!": LeBron James Impresses Wife and Mother, Records 47 Points on 38th Birthday
Savannah James hilariously put LeBron James on blast for playing Madden on NYE
LeBron James and Savannah James have spent over 2 decades worth of New Year's together so it's safe to say that not every single NYE celebration will go according to plan for the two of them. For 2022 NYE, Savannah revealed how her husband spent a majority of the night on Madden. 
It's unclear if the two actually had other plans to celebrate the new year but it's quite hilarious seeing this video from Savannah's perspective. Though, it shouldn't come as a surprise as James has admitted before that he is 100% addicted to Madden.
Savannah showing off how LeBron is bringing in the New Year 😂 pic.twitter.com/JdMkBfMeQR

— Bronupdates (@Bronupdates) January 1, 2023
LeBron James once compared himself to Randy Moss
Randy Moss is undoubtedly one of the greatest wide receivers to have ever played in the NFL. So for LeBron James to compare himself to Moss shows just how confident he was in his own abilities as a receiver. 
"I would say I resembled Randy Moss. His ability to be his height but be able to run past anybody with that speed. Still be able to catch passes in the paint as well. I'd say Randy Moss because of our strides and ability to catch the ball."
Also read: Bronny James Inspires Mother, Savannah James, To Enter $861 Billion Market That Deeply Affected Shaquille O'Neal