NBA
USA Sports
Luka Doncic Puts Up as Many 50-Point Games in 8 days as Dwyane Wade Had in His Entire Career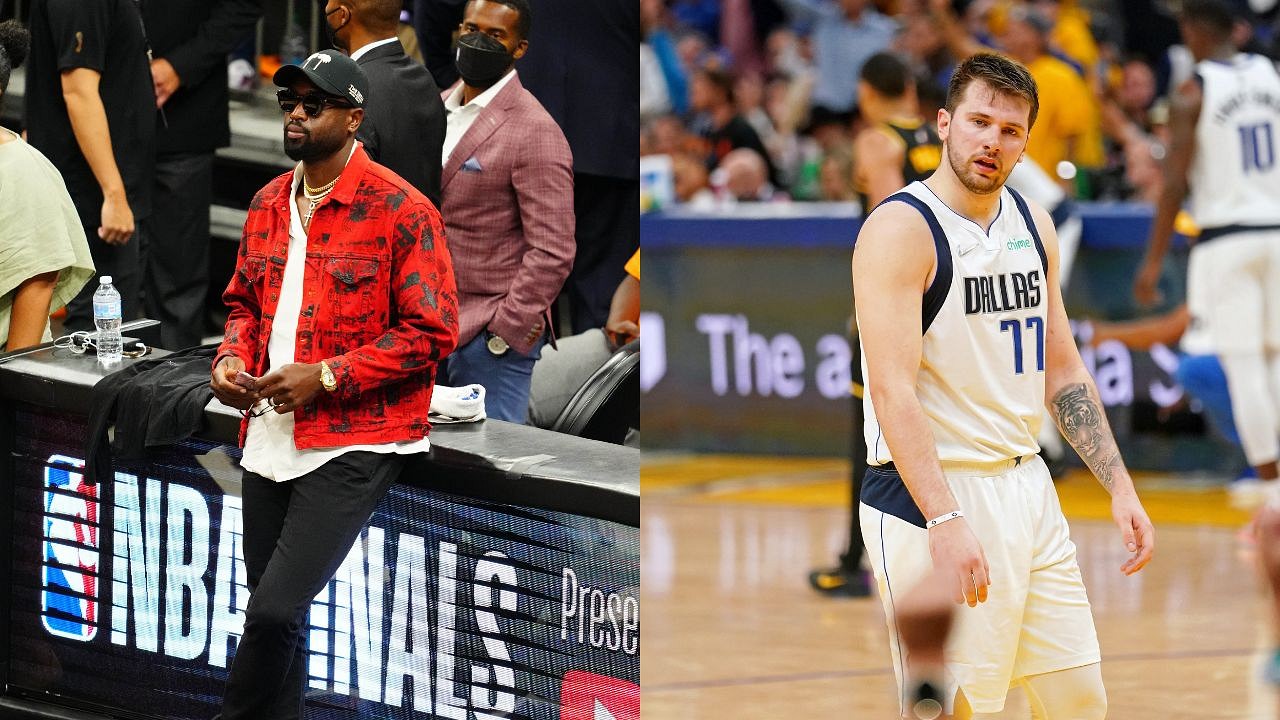 At just 23, Luka Doncic has become one of generation Z's top candidates to become one of the NBA's greatest players of all time who will probably be the league's biggest name once current faces like LeBron James and Stephen Curry call it a day.
Such is his greatness already, that even THE Gregg Popovic joked before hosting the Dallas Mavericks that his Spurs would make sure to stop the Slovenian sensation from getting a 50 when they face them Saturday night.
Gregg Popovich on Luka Doncic's 60-20-10 game: "There's always something in our lives that makes you say, 'I can't believe that happened.' That was one of them for sure."

Popovich said, jokingly: "50 is going to be our goal. We're holding Luka under 50. Quote." pic.twitter.com/wsR7ymVwv3

— Grant Afseth (@GrantAfseth) December 31, 2022
But, the man still got a 50, making it his 3rd one in 8 days. To put it in perspective, that's how tough it is to have one 50-point game, the Miami Heat legend, Dwayne Wade, had just three 50-point games in his entire 16-year NBA career.
Also read: "Ya, he nice!": 6ft 7″ Luka Doncic Draws Praise From Unstoppable Scorer Kevin "Slim Reaper" Durant
Luka Doncic 50-point games in the last 8-days are as many as Dwyane Wade's career
Every other night when he takes the court Luka Doncic knocks on the door of an all-time great taking over a scoring, a triple-double record, or some kind of record that makes people wonder how can a 23-year-old whose game might be slowest in the league, but is doing all that in such a pace.
50+ Point games:

3 – Luka Dončić (in the past 8 days)
3 – Dwyane Wade (in his entire career) pic.twitter.com/8vNEpgwPh4

— MavsMuse (@MavsMuse) January 1, 2023
The 3x All-Star, in his Saturday night outing against the San Antonio Spurs went for yet another 50-point game which also included six rebounds, nine assists, four steals, and a block, obviously, broke the internet.
Christian Wood hadn't heard Gregg Popovich's stated goal of holding Luka Doncic under 50 points tonight.

He cracked up when he found out after Luka's 51-spot.

"Ooooooh, he tried, though. He tried. Shoutout to Pop, man." pic.twitter.com/dCvY0caOUr

— Callie Caplan (@CallieCaplan) January 1, 2023
Luka Doncic in 2019: It's easier to score in the NBA than in Europe.

Luka Doncic now: pic.twitter.com/1bjjjIrGCA

— NBA Memes (@NBAMemes) January 1, 2023
Luka Dončić the last 5 games:

45.6 PPG
11.2 RPG
10.2 APG
2.4 SPG
59.8 FG%
50.0 3P%

The Mavericks are on a 6 game winning streak and now have the 4th seed in the West.

BEST IN THE WORLD pic.twitter.com/C53efxCj4f

— Coopz (@Coopz___) January 1, 2023
Stacking up numbers doesn't mean he is lagging behind in high IQ situations.
Luka Doncic 200 iq player pic.twitter.com/fR8fX4vCKD

— Slightly Biased 🥂 (@BiasedSlightly) January 1, 2023
There will come a time when this man will make 40-50 point games just another piece of news for the NBA community.
Also read: "Luka Doncic is Literally Bullying!": Mavericks' 6ft 7″ Superstar Has NBA Twitter in Awe After Hitting Buzzer Beater Over Rockets
How are the Mavericks doing amidst Doncic's surreal season?
One would think that doing as much individually as Doncic currently is, averaging 31.1 points, 8.6 rebounds, and 8.9 assists per game, would affect his team's performance, right?
However, the Dallas Mavericks currently stand #4 in a tough Western Conference where the 1st (Denver Nuggets) and 13th (Los Angeles Lakers) best teams have a 7-win difference between them.
Also read: Who is Tim Hardaway? Is He Right in Saying Luka Doncic is Better Than Even LeBron James at 23?