Cricket
'Meri mummy ko phone mila do': How bus driver Sushil Kumar saved Rishabh Pant | Cricket News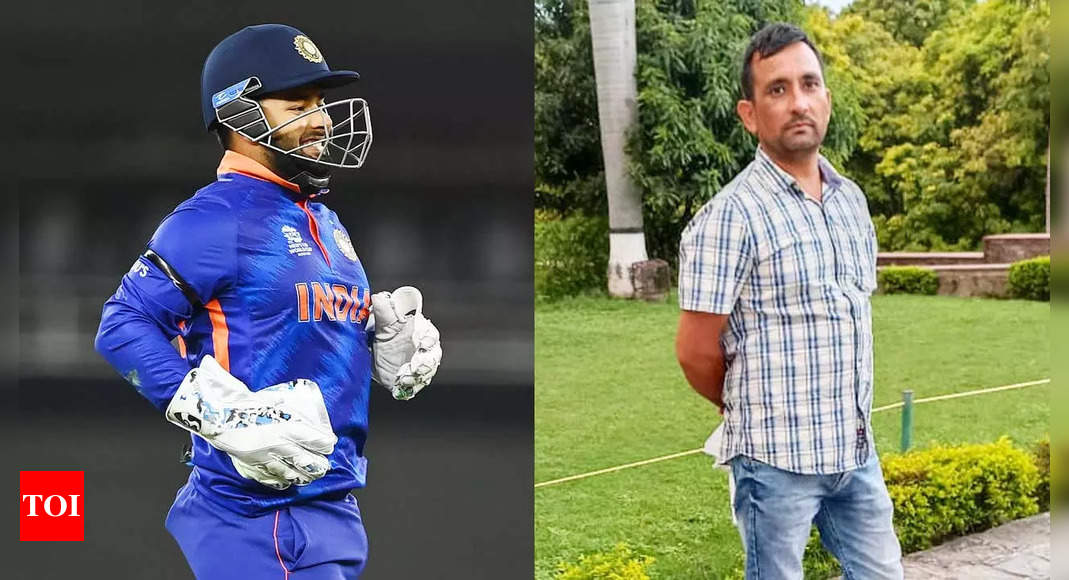 NEW DELHI: The visuals of Rishabh Pant's horrific high-speed car accident and his miraculous escape from the crushed vehicle that caught fire invoke both scare and concern. That he hasn't suffered any life-threatening injuries is nothing short of a miracle. For that, the Indian wicketkeeper-batter had every bit to thank the man who turned out to be a God-sent help to save his life. But all Pant could do was barely raise his hand to thank Sushil Kumar, a Haryana Roadways bus driver, as he was moved onto the stretcher and into the ambulance at the site of the accident on the Delhi-Dehradun highway.
In the wee hours of a foggy morning near Mohammadpur Jhal at the Narsan border near Roorkee, Kumar saw a car losing control and ramming into the road divider. He shouted for his conductor's attention:
"Paramjeet, haath de jalde, gaadi lagwa"
(stick your hand out and indicate to park on the side).
Kumar and his helper jumped out of the bus and ran towards Pant's car.
Lying in a pool of blood, Pant had somehow managed to escape from the car that soon turned into a ball of fire. "Isko jaldi uthwa, gaadi mein aag lag rahi hai" (help me lift him, the car is catching fire)," Kumar, who narrated the story to
TimesofIndia.com
, told his helper.
The passengers in the bus scampered out as it was parked not too far from Pant's burning car.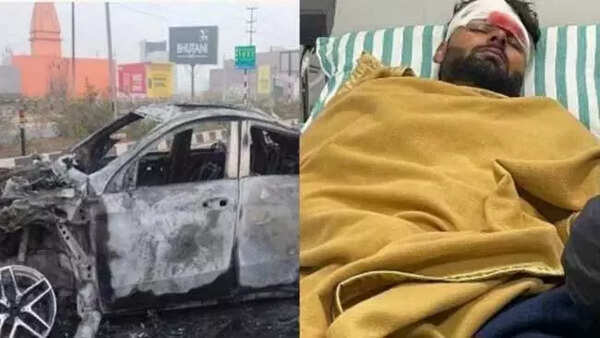 IANS Photo
Kumar and his helper, meanwhile, had moved Pant to the corner of the road and asked him: "Are you okay? Is there anyone else inside the car?"
But Pant was the lone occupant of the car, driving home to surprise his mother.
He could barely speak and signalled for his phone, gathering all the strength left in him to ask Kumar: "Meri mummy ko phone mila do".
Kumar found the phone lying near the car. He brought it to Pant and then dialled his mother's number. But it was switched off.
"I rushed for his help insaniyat ke naate (on humanitarian grounds)," said Kumar, the good Samaritan.
When Kumar couldn't get through to Pant's mother on phone, he rang up for an ambulance and the police.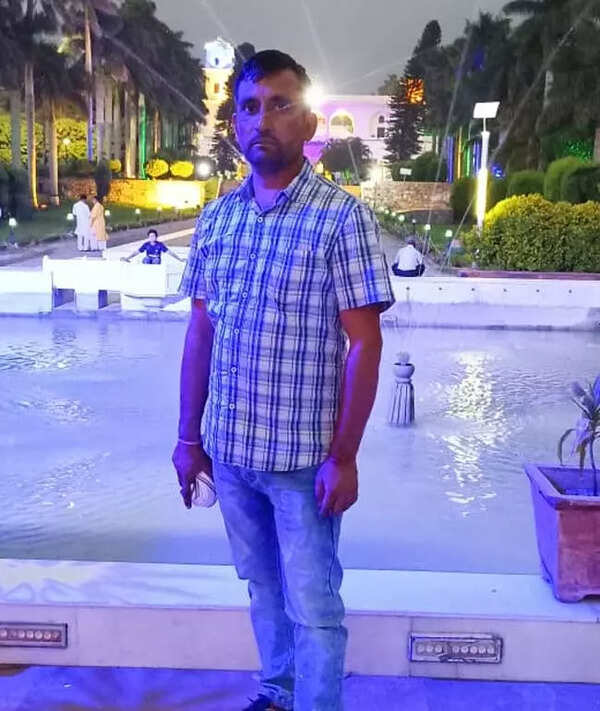 Bus driver Sushil Kumar (Credit: TimesofIndia.com special arrangement)
Kumar didn't know that it was star Indian cricketer Rishabh Pant. He said that he was just trying to rescue a fellow human being.
"I didn't want to leave that person (Pant) alone in that state. I did try to look into the car and found no one else. There was a lot of blood coming out from his forehead and legs. Her mother's phone was off," Kumar said during his conversation with Timesofindia.com.
"One of the passengers on the bus came, saw the injured man and said "Yeh to cricketer Rishabh Pant hai", said Kumar, who is not a fan of cricket. "I hardly watch cricket. I don't know who plays cricket for India. I just know Sachin (Tendulkar) and (MS) Dhoni. Whether he is a cricketer or a millionaire, I just wanted to help and save a life".
Pant couldn't speak but his gesture was enough for Kumar to understand that the cricketer wanted to thank him. Watch: How Rishabh Pant's car rammed into a road divider
"It took just 10 to 15 mins for the ambulance to reach the accident site. Police took my number, shifted the cricketer to the ambulance and took him to a hospital," Kumar said.
Kumar added that some money was also lying on the road.
"There was some money scattered on the road. I picked all of it and put it in his (Pant's) pocket. I told him 'theek ho jaoge, dhyan rakhna' (you will be fine, take care). He wanted to say something, but couldn't. He tried waving his hand towards me, wanting to say thanks," said driver Kumar.
As per the police statement, the 25-year-old Pant, who has represented India in 33 Tests, 30 ODIs and 66 T20Is, had fallen asleep on the wheel. Watch: When Rishabh Pant's car hit divider at high speed
He was first admitted to Saksham Hospital Multispecialty and Trauma Centre to get treatment for impact injuries and later shifted to Max Hospital, Dehradun.
According to a BCCI press release, Pant has two cuts on his forehead, a ligament tear in his right knee and also hurt his right wrist, ankle, toe and suffered abrasion injuries on his back.
"I am thankful to god that I could save someone's life. May this cricketer get on his feet soon and play for India once again," Kumar said.