NFL
NFL combine could be facing a huge boycott, plus top 25 defensive free agents and Mock Draft Monday is here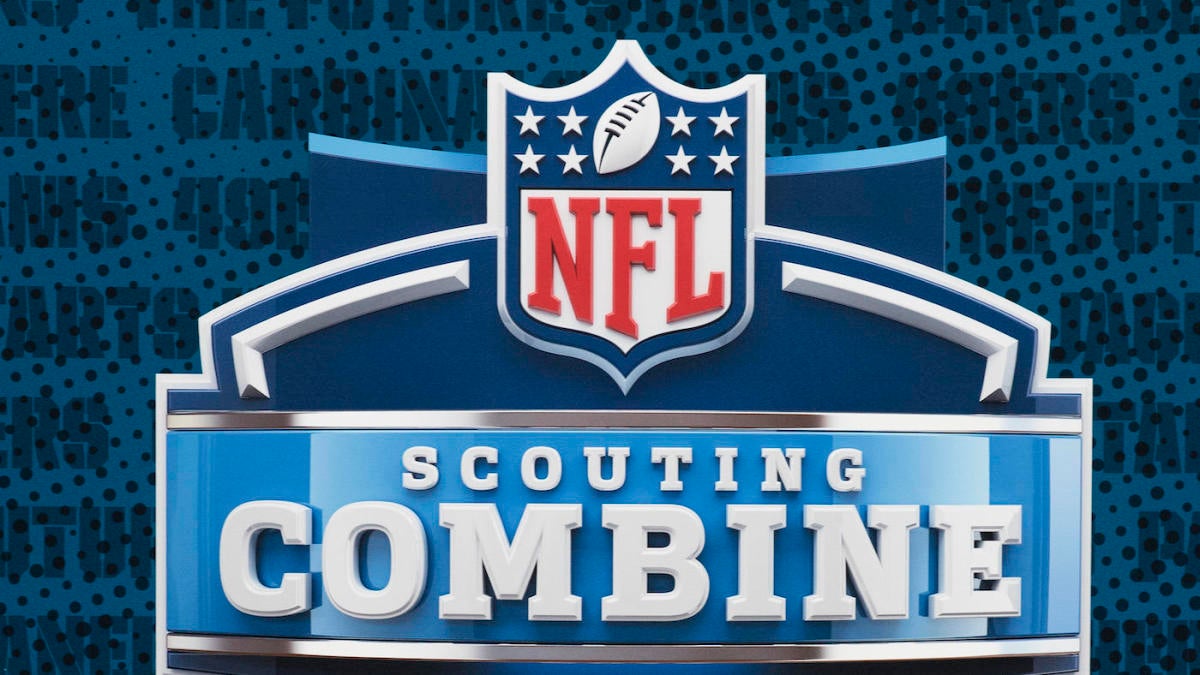 Welcome to the Monday edition of the Pick Six newsletter!
When it comes to the NFL offseason, this week is usually the calm before the storm, but apparently, there's no calm anymore in the NFL. The next event on the league calendar is the combine (March 1-7) and although that event doesn't usually come with much drama, there's definitely some drama this year and we'll be talking about it in today's newsletter. 
One thing we won't be talking about in today's newsletter is how much Drew Brees looks like former President Rutherford B. Hayes, but I'm mentioning it now because it's Presidents' Day and Presidents' Day is the only day on the calendar where mentioning that fact makes sense (You can see their uncanny resemblance by clicking here). 
Also, I have some NFL-related, Presidents' Day trivia: Can you name the five colleges that have produced both a president of the United States and a Super Bowl-winning quarterback? (Answer at the bottom of the newsletter). 
Alright, I'm going to stop talking about Presidents' Day so we can get to the rundown. 
As always, here's your weekly reminder to tell all your friends to sign up for the newsletter. All you have to do is click here and then share the link. Alright, let's get to the rundown. 
1. Today's show: Mock Draft Monday
From now until the start of the NFL Draft, the first day of every week here will be known as Mock Draft Monday. What this means is that Ryan Wilson, our senior NFL Draft analyst, will be jumping on the podcast every Monday (and probably way more often than that) to discuss his latest mock draft. 
Today's episode wasn't recorded until 1 p.m. ET today, so I can't highlight the best parts of the show, but I do know that Wilson will be joined by Will Brinson and the two of them will be spending a lot of time talking about Wilson's mock draft. They also plan to try to figure out how the top of the draft will shake out and also when we'll start seeing quarterbacks go off the board. 
Wilson is predicting that three quarterbacks will be going in the first round and here's where he has them landing: 
11. Commanders select Matt Corral (Ole Miss). "Taylor Heinicke was good for much of the '21 season but you'd have to imagine Washington will think long and hard about a QB, especially if they're picking this high."
18. Saints select Kenny Pickett (Pitt). "Admittedly, we've been all over the board with where Pickett might end up. And the truth is that we love what he accomplished last season, and New Orleans feels like a perfect fit for just about any young quarterback."
32. Lions select Malik Willis (Liberty). "This is probably more in line with where Willis should go off the board (we have a second-round grade on him) but that doesn't mean teams looking for a quarterback won't take one 15 to 30 picks before they should. If the Lions do target Willis here it has to be with the understanding that he'll be a backup in '22 while Jared Goff continues to hold down the job."
If you're interested in other positions besides quarterback, you can see the rest of Wilson's mock draft by clicking here (He has an offensive lineman going with the first overall pick). 
To listen to today's episode, be sure to click here. You can also watch today's episode by heading to the Pick Six YouTube Channel, which you can do by clicking here. 
2. NFL combine could be dealing with a huge boycott  
After a one-year hiatus due to COVID, the NFL combine is returning this year, but not everyone is happy with the format that it's expected to take. According to NFL.com, a group of agents who represent more than 150 players are threatening to boycott most of the combine. 
Here's what we know about the situation: 
Agents not happy. The biggest reason the agents are unhappy is because the NFL is planning to hold the combine in a "bubble." In an effort to prevent COVID outbreaks, players are not allowed to interact with anyone in person, including their agents, doctors, nutritionist or other person who might be in their traveling party. 
It will be all business for players. Under the new "bubble" rule, players will be restricted to their "secure combine venues" during their entire time in Indianapolis. Any player who violates the policy will be sent home, so if you meet your agent for lunch at the combine, you're gone. 
The NFL has relented on one key point. The league has decided to allow each player to bring one "medical support person" with them into the bubble, so if a player wants their trainer there, they'll be able to do that. 
One other major complaint from agents. The "bubble" isn't the only thing bothering agents and players. The NFL is currently planning on having  players do measurements, bench press and on-field workouts all on the same day whereas at prior combines, all three of those things were held on different days. With each activity being held on the same day, a tired player might not be able to produce the numbers he would have if he was able to rest and do each activity on a different day. 
If a boycott does happen, the players will still show up, they just won't participate in any of the drills. Instead, they'll go through their standard medical evaluations so that they can be checked out by each team. If the boycott happens, that will make Pro Days even more important, because it will be the only way to test a player out on the field before the draft. 
3. Top 25 defensive free agents: Cornerbacks and safeties dominate the market  
In less than a month, things will likely be getting crazy around the NFL and that's because the league's free agency period will be kicking off on March 16. The first 24 hours of free agency are usually pretty wild and that's because that time frame is usually when we see the biggest names go off the board. 
So who are the biggest names this year? Glad you asked. 
Our Tyler Sullivan went through and ranked the top 25 defensive free agents. One interesting thing about this list is that it's loaded with defensive backs with six of Sullivan's top 10 players either being a cornerback or a safety.  
With that in mind, let's take a look at Sullivan's top 10 (We'll list the player, plus the team they played for last season). 
1. OLB Von Miller (Rams)
2. OLB Chandler Jones (Cardinals)
3. CB J.C. Jackson (Patriots)
4. FS Marcus Williams (Saints)
5. FS Jessie Bates (Bengals)
6. CB Carlton Davis (Buccaneers)
7. DE Jadeveon Clowney (Browns)
8. DE Randy Gregory (Cowboys)
9. CB Stephon Gilmore (Panthers)
10. FS Tyrann Mathieu (Chiefs)
If you want to see Sullivan's entire top 25 ranking, then be sure to click here. 
4. Steelers hire Brian Flores
In a move that came out of nowhere over the weekend, the Steeler made the decision to hire former Dolphins head coach Brian Flores as an assistant. Flores has been out of work since surprisingly being fired by the Dolphins in January. After filing a lawsuit against the NFL that accused several teams of discriminatory hiring practices, it appeared that Flores might go into the 2022 season without a job, which would have been a bad look for the NFL. 
Flores has been hired as a defensive assistant/linebackers coach. The Steelers had a job opening after defensive coordinator Keith Butler retired. With Butler out, the team promoted Teryl Austin to DC, but they still needed someone to handle the linebackers. 
Steelers now have the best linebackers coach in the NFL. It's not easy to land an assistant with the kind of experience that Flores has, but the Steelers did it. Not only did Flores go 19-14 during his final two seasons with the Dolphins, but he also was the defensive play-caller for the Patriots during the end of his tenure in New England. Flores was the one calling the defensive plays in Super Bowl LIII when the Patriots held the Rams to just three points. 
At least one key Steelers player was thrilled to hear about the team's new hire. "You heard of his leadership and what he had done as head coach, but you knew the type of coach he was through his players," Steelers star Cam Heyward said Sunday, via the Pittsburgh Post-Gazette. "Even when Flores was in New England, he got the most out of his defenses. When you start looking at the track record, when you bring in different coaches, you start to get pretty excited."
Despite the hiring, Flores' attorney has made it clear that his client's lawsuit against the NFL will continue. "While Coach Flores is now focused on his new position, he will continue with his race discrimination class action so that real change can be made in the NFL," Flores' attorney said in a statement over the weekend.
Flores will get a chance to return to Miami in 2022. The Steelers are scheduled to play the Dolphins at Hard Rock Stadium next season, so Flores will get a shot at revenge against his old team. However, the date of the game won't be known until the NFL schedule is released in the spring. 
The hiring of Flores is definitely a good look for the Steelers, but maybe not so much a great look for the NFL due to the fact that it took the league's only Black head coach to hire the guy who just filed a lawsuit against the NFL for not having enough Black head coaches. 
Matthew Stafford didn't have the best quarterback season in NFL history, but it's definitely a year that should be remembered and that's because he did finish the season by accomplishing something that no other QB in NFL history had ever pulled off. 
Between the regular season and the playoffs, Stafford ended up throwing for 6,000 yards and 50 touchdowns while also winning a Super Bowl, which makes him the only QB ever to hit all three of those benchmarks. 
Only six quarterbacks in NFL history have ever even thrown for 6,000 yards in a season and here's a look at how close they came to hitting the Stafford trifecta: 
Dan Marino (1984): 6,085 passing yards, 56 touchdowns, NO Super Bowl
Tom Brady (2011): 6,113 yards, 47 touchdowns, NO Super Bowl
Drew Brees (2011): 6,404 yards, 53 touchdowns, NO Super Bowl
Eli Manning (2011): 6,152 yards, 38 touchdowns, WON Super Bowl
Peyton Manning (2013): 6,837 yards, 60 touchdowns, NO Super Bowl
Matthew Stafford (2021): 6,074 yards, 50 touchdowns, WON Super Bowl
As you can see, the only other player on this list who even won a Super Bowl was Eli Manning. Basically, when Stafford looks back on 2021, he'll be able to say that he pulled off a feat that had never been accomplished before and might not ever be matched. 
6. Rapid-fire roundup: Rams and Vikings find their offensive coordinators 
It was a busy weekend in the NFL, and since it's nearly impossible to keep track of everything that happened, I went ahead and put together a roundup for you. 
Vikings hire an offensive coordinator. New Vikings coach Kevin O'Connell raided his old team to find an offensive coordinator. The OC job in Minnesota will go to Wes Phillips, who had been the Rams' passing game coordinator and tight ends coach. 
Rams also find an offensive coordinator. The Rams OC in 2021 was O'Connell, but since he's now in Minnesota, they had to fill his role and that's what the team did over the weekend. To replace O'Connell, the Rams are raiding the college ranks and hiring Kentucky offensive coordinator Liam Coen. For more on that hiring, be sure to click here.  
Bruce Arians denies rift with Tom Brady. Over the weekend, there was a report that suggested that Brady had become fed up with Bruce Arians and that might have helped lead to the QB's retirement, but Arians says that report is nonsense (He actually used a more vulgar word, but this is a family newsletter). 
Hall of Famer Charley Taylor dies at age 80. The Washington football legend, who spent his entire 13-year career with the franchise, died on Saturday at the age of 80. After Washington made him the third overall pick in the 1964 NFL Draft, Taylor went on to have a prolific career that included eight Pro Bowl appearances. When he retired in 1974, he had 649 career receptions, which were the most in NFL history at the time. 
XFL to collaborate with NFL. The two leagues aren't officially partners, but they have made a unique agreement that will basically turn the XFL into an experimental league that can test out new game rules that the NFL might be thinking about implementing. However, it will be another year before this actually happens because the XFL isn't scheduled to start play until February 2023. 
Bengals backup safety announces retirement. After seven seasons in the NFL, Ricardo Allen has decided to call it quits. The safety made the announcement on social media. Allen played in two Super Bowls in his career, but unfortunately for him, he was on the losing side in two depressing games. In his first one, he watched his Falcons blow a 28-3 lead to the Patriots. In his second Super Bowl, he played for a Bengals team that lost the game even though they were leading the Rams with under two minutes left to play. 
Titans star arrested for misdemeanor assault. Bud Dupree turned himself in over the weekend on a misdemeanor assault charge stemming from an incident that took place back in January. The Titans star was briefly jailed while being processed. Dupree's next court date is scheduled for April 22. 
Pepsi will no longer sponsor NFL halftime show. The Pepsi halftime show at the Super Bowl will no longer be called the Pepsi Halftime Show and that's because Pepsi will no longer be sponsoring the concert, according to the Sports Business Journal. The NFL will now be looking to replace Pepsi and the league is hoping to find a sponsor that will pony up $40 million to $50 million. 
TRIVIA ANSWER
Miami (Ohio): Ben Roethlisberger, Benjamin Harrison
Stanford: John Elway/Jim Plunkett, Herbert Hoover
Michigan: Tom Brady, Gerald Ford 
Navy: Roger Staubach, Jimmy Carter 
Delaware: Joe Flacco, Joe Biden 
On a somewhat related note, only one school on this list — and one school ever — has produced a president, a Super Bowl-winning quarterback AND a Super Bowl-winning coach and that school is Miami. Besides Big Ben and President Ben, Miami also produced Weeb Ewbank (Super Bowl III), John Harbaugh (Super Bowl XLVII) and Super Bowl LVI winner Sean McVay. As a graduate of Miami, I'm required to sneak this fact in whenever I can. 
require.config({"baseUrl":"https://sportsfly.cbsistatic.com/fly-0163/bundles/sportsmediajs/js-build","config":{"version":{"fly/components/accordion":"1.0","fly/components/alert":"1.0","fly/components/base":"1.0","fly/components/carousel":"1.0","fly/components/dropdown":"1.0","fly/components/fixate":"1.0","fly/components/form-validate":"1.0","fly/components/image-gallery":"1.0","fly/components/iframe-messenger":"1.0","fly/components/load-more":"1.0","fly/components/load-more-article":"1.0","fly/components/load-more-scroll":"1.0","fly/components/loading":"1.0","fly/components/modal":"1.0","fly/components/modal-iframe":"1.0","fly/components/network-bar":"1.0","fly/components/poll":"1.0","fly/components/search-player":"1.0","fly/components/social-button":"1.0","fly/components/social-counts":"1.0","fly/components/social-links":"1.0","fly/components/tabs":"1.0","fly/components/video":"1.0","fly/libs/easy-xdm":"2.4.17.1","fly/libs/jquery.cookie":"1.2","fly/libs/jquery.throttle-debounce":"1.1","fly/libs/jquery.widget":"1.9.2","fly/libs/omniture.s-code":"1.0","fly/utils/jquery-mobile-init":"1.0","fly/libs/jquery.mobile":"1.3.2","fly/libs/backbone":"1.0.0","fly/libs/underscore":"1.5.1","fly/libs/jquery.easing":"1.3","fly/managers/ad":"2.0","fly/managers/components":"1.0","fly/managers/cookie":"1.0","fly/managers/debug":"1.0","fly/managers/geo":"1.0","fly/managers/gpt":"4.3","fly/managers/history":"2.0","fly/managers/madison":"1.0","fly/managers/social-authentication":"1.0","fly/utils/data-prefix":"1.0","fly/utils/data-selector":"1.0","fly/utils/function-natives":"1.0","fly/utils/guid":"1.0","fly/utils/log":"1.0","fly/utils/object-helper":"1.0","fly/utils/string-helper":"1.0","fly/utils/string-vars":"1.0","fly/utils/url-helper":"1.0","libs/jshashtable":"2.1","libs/select2":"3.5.1","libs/jsonp":"2.4.0","libs/jquery/mobile":"1.4.5","libs/modernizr.custom":"2.6.2","libs/velocity":"1.2.2","libs/dataTables":"1.10.6","libs/dataTables.fixedColumns":"3.0.4","libs/dataTables.fixedHeader":"2.1.2","libs/dateformat":"1.0.3","libs/waypoints/infinite":"3.1.1","libs/waypoints/inview":"3.1.1","libs/waypoints/jquery.waypoints":"3.1.1","libs/waypoints/sticky":"3.1.1","libs/jquery/dotdotdot":"1.6.1","libs/jquery/flexslider":"2.1","libs/jquery/lazyload":"1.9.3","libs/jquery/maskedinput":"1.3.1","libs/jquery/marquee":"1.3.1","libs/jquery/numberformatter":"1.2.3","libs/jquery/placeholder":"0.2.4","libs/jquery/scrollbar":"0.1.6","libs/jquery/tablesorter":"2.0.5","libs/jquery/touchswipe":"1.6.18","libs/jquery/ui/jquery.ui.core":"1.11.4","libs/jquery/ui/jquery.ui.draggable":"1.11.4","libs/jquery/ui/jquery.ui.mouse":"1.11.4","libs/jquery/ui/jquery.ui.position":"1.11.4","libs/jquery/ui/jquery.ui.slider":"1.11.4","libs/jquery/ui/jquery.ui.sortable":"1.11.4","libs/jquery/ui/jquery.ui.touch-punch":"0.2.3","libs/jquery/ui/jquery.ui.autocomplete":"1.11.4","libs/jquery/ui/jquery.ui.accordion":"1.11.4","libs/jquery/ui/jquery.ui.tabs":"1.11.4","libs/jquery/ui/jquery.ui.menu":"1.11.4","libs/jquery/ui/jquery.ui.dialog":"1.11.4","libs/jquery/ui/jquery.ui.resizable":"1.11.4","libs/jquery/ui/jquery.ui.button":"1.11.4","libs/jquery/ui/jquery.ui.tooltip":"1.11.4","libs/jquery/ui/jquery.ui.effects":"1.11.4","libs/jquery/ui/jquery.ui.datepicker":"1.11.4"}},"shim":{"liveconnection/managers/connection":{"deps":["liveconnection/libs/sockjs-0.3.4"]},"liveconnection/libs/sockjs-0.3.4":{"exports":"SockJS"},"libs/setValueFromArray":{"exports":"set"},"libs/getValueFromArray":{"exports":"get"},"fly/libs/jquery.mobile-1.3.2":["version!fly/utils/jquery-mobile-init"],"libs/backbone.marionette":{"deps":["jquery","version!fly/libs/underscore","version!fly/libs/backbone"],"exports":"Marionette"},"fly/libs/underscore-1.5.1":{"exports":"_"},"fly/libs/backbone-1.0.0":{"deps":["version!fly/libs/underscore","jquery"],"exports":"Backbone"},"libs/jquery/ui/jquery.ui.tabs-1.11.4":["jquery","version!libs/jquery/ui/jquery.ui.core","version!fly/libs/jquery.widget"],"libs/jquery/flexslider-2.1":["jquery"],"libs/dataTables.fixedColumns-3.0.4":["jquery","version!libs/dataTables"],"libs/dataTables.fixedHeader-2.1.2":["jquery","version!libs/dataTables"],"https://sports.cbsimg.net/js/CBSi/app/VideoPlayer/AdobePass-min.js":["https://sports.cbsimg.net/js/CBSi/util/Utils-min.js"]},"map":{"*":{"adobe-pass":"https://sports.cbsimg.net/js/CBSi/app/VideoPlayer/AdobePass-min.js","facebook":"https://connect.facebook.net/en_US/sdk.js","facebook-debug":"https://connect.facebook.net/en_US/all/debug.js","google":"https://apis.google.com/js/plusone.js","google-platform":"https://apis.google.com/js/client:platform.js","google-csa":"https://www.google.com/adsense/search/async-ads.js","google-javascript-api":"https://www.google.com/jsapi","google-client-api":"https://apis.google.com/js/api:client.js","gpt":"https://securepubads.g.doubleclick.net/tag/js/gpt.js","hlsjs":"https://cdnjs.cloudflare.com/ajax/libs/hls.js/1.0.7/hls.js","newsroom":"https://c2.taboola.com/nr/cbsinteractive-cbssports/newsroom.js","recaptcha":"https://www.google.com/recaptcha/api.js?onload=loadRecaptcha&render=explicit","recaptcha_ajax":"https://www.google.com/recaptcha/api/js/recaptcha_ajax.js","supreme-golf":"https://sgapps-staging.supremegolf.com/search/assets/js/bundle.js","taboola":"https://cdn.taboola.com/libtrc/cbsinteractive-cbssports/loader.js","twitter":"https://platform.twitter.com/widgets.js","video-avia":"https://vidtech.cbsinteractive.com/avia-js/1.14.0/player/avia.min.js","video-avia-ui":"https://vidtech.cbsinteractive.com/avia-js/1.14.0/plugins/ui/avia.ui.min.js","video-avia-gam":"https://vidtech.cbsinteractive.com/avia-js/1.14.0/plugins/gam/avia.gam.min.js","video-ima3":"https://imasdk.googleapis.com/js/sdkloader/ima3.js","video-ima3-dai":"https://imasdk.googleapis.com/js/sdkloader/ima3_dai.js","video-utils":"https://sports.cbsimg.net/js/CBSi/util/Utils-min.js","video-vast-tracking":"https://vidtech.cbsinteractive.com/sb55/vast-js/vtg-vast-client.js"}},"waitSeconds":300});