Cricket
Rishabh Pant is learning a lot: Jasprit Bumrah | Cricket News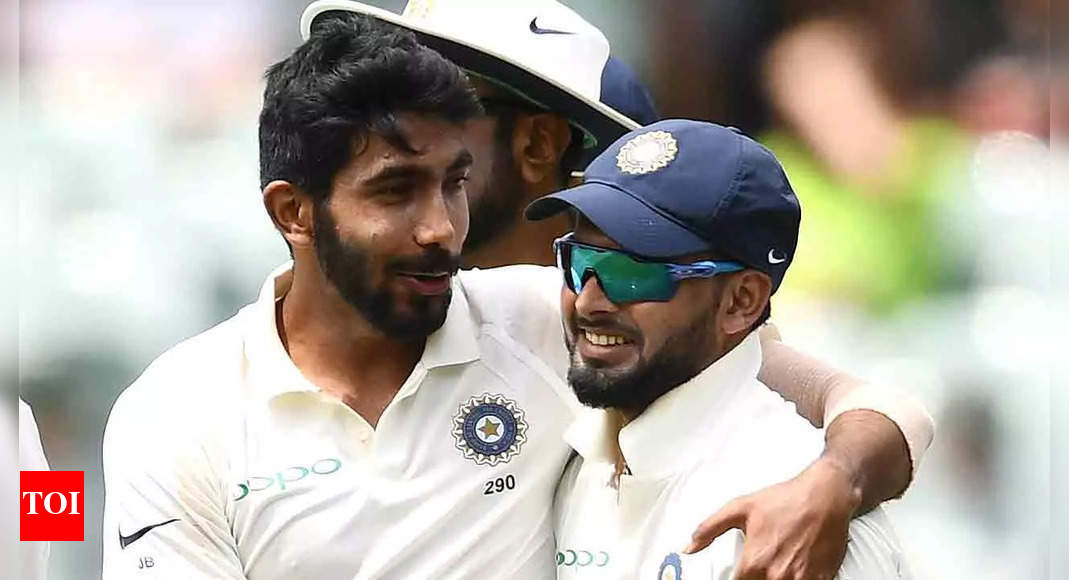 BENGALURU: In his fourth Test at home, in a career spanning 29 Test matches, pacer
Jasprit Bumrah
collected his first five-wicket haul on home soil at the M Chinnaswamy stadium here on Sunday.
On his first innings haul of five for 24 which came on a turner, the India vice-captain said, "It feels good. I play three formats and it is not easy to play all games and sometimes I have missed out on home Tests. But to be able to contribute towards the team is a great thing for all."
The colour of the ball or the format had no bearing on Rishabh Pant's attacking game. Asked if the team management was backing the wicketkeeper-batsman's aggressive intent in the format, Bumrah said, "You can't teach everyone to play in the same manner. Pant has backed his strengths and that is the tempo he plays at. We understand that. But at the same time, he is learning a lot and getting more experience. As a team, we will also continue to help him go forward."
Not in our control
An over before stumps were drawn, the security at the stadium was sent into a tizzy as four pitch invaders stormed into the ground from different directions. While it caught the security off-guard, it left players like Virat Kohli amused. A couple of them even managed to get selfies with Kohli.
Speaking about the incident, Bumrah said, "That is something we are not in control of. Yes, security is an issue. Suddenly, we realised there were intruders, the authorities came and took them away. The craze of the game (is high in the country) and sometimes fans get emotional."