Football
Serie A Star Power Index: Vlahović pushes Juventus up; Simeone's career season; Sassuolo's talented Traorè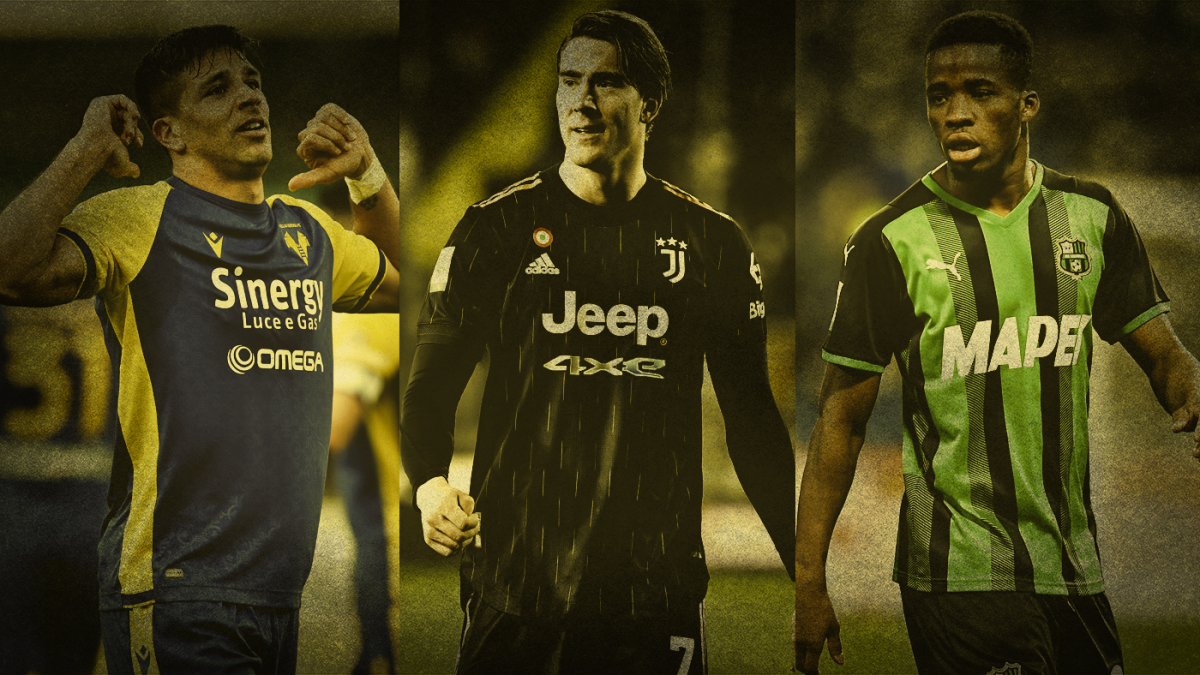 Welcome to the Serie A Star Power Index: A weekly gauge of the players who are most controlling the buzz around Italy. Inclusion on this list isn't necessarily a good thing. It simply means you're capturing the Serie A world's attention. This is also not a ranking. The players listed are in no particular order as it pertains to the buzz they're generating. You can watch Serie A's top players all season long on Paramount+.  
Dušan Vlahović, Juventus 
Before his first highly anticipated return to Florence for Wednesday's Coppa Italia semifinal, Juventus striker Dušan Vlahović once again proved his worth and impact on his new team by scoring at Villarreal 30 seconds into his Champions League debut. He also scored a brace against Empoli last weekend, a victory that gave Massimiliano Allegri's side renewed hopes of sneaking back into the scudetto race. 
The early returns for Vlahović at Juventus are already outstanding, with three goals in his first four Serie A matches with his new club alongside 62.5% of his shots on target. Besides numbers and stats, what's impressive is the impact on the mentality of the team, which has completely changed since his January arrival (4W, 3D, 0L). The quality of the game didn't really improve, but Juventus are now more cynical and opponents know that all it takes is one moment of brilliance from the Serbian to put the match away. 
"Dušan is an important player for us," Allegri spoke about him after the Empoli game. "He has character and qualities. We didn't have such a player in the roster before. It's not that I didn't expect such an impact, we immediately saw that he wants to win and that he is one who fights on the pitch."
Hamed Junior Traorè, Sassuolo 
Sassuolo attacking midfielder Junior Traorè is definitely a player to watch out these weeks. The 22-year-old Ivorian had a difficult season so far, but in the last month he's back to his level. After scoring in the first Serie A match of the season against Hellas Verona, he found himself in a scoring drought until Feb. 13 against AS Roma, and then scored against over the weekend against Fiorentina. 
They were two important goals that gave points to his club. He also showed that he can provide for others, with an assist to Gianluca Scamacca at San Siro during Sassuolo's 2-0 win over Inter Milan on Feb. 20. It was a special moment for Traorè, who's now expected to give continuity to his performances. 
"I didn't say he's mature, but he needs continuity," said Sassuolo coach Dionisi on how he can still improve. "And he must deserve chances to play more. For the first three months, I tell the truth, he didn't want this continuity so much. I hope he understands now." 
The club board has always believed in his qualities — so much so that when they signed him from Empoli for around €20 million, Juventus paid to Sassuolo €1 million just to have a first say in case Sassuolo wanted to sell him in the future. However, this clause was only valid until last summer, so if Sassuolo were to ever move on from Traorè, Juventus won't have any advantage in the negotiations. 
Giovanni Simeone, Hellas Verona
Hellas Verona striker Giovanni Simeone caught fire over the weekend against Venezia with a hat-trick performance that handed his team another important win to put them four points behind Roma for a highly coveted sixth place spot that grants access to European competition (Europa Conference League). Verona are already safe and sound from any relegation concerns (18 points clear of the drop zone) and that's also in part because of the goals scored by the Argentine striker in the past month.
Simeone, who endured some injury woes in the past seasons, finally found himself in Verona where he has scored 15 goals on the season, including four against Lazio in one game. He's also got two braces and one hat trick to his name, proving he can score in bunches. His Sunday hat trick snapped an eight-game scoring drought that dated back to Dec. 12 against Atalanta, but now he definitely seems back in good graces as a crucial striker for Hellas Verona. 
Hellas Verona signed Simeone from Cagliari in the summer 2021 for around €1 million with a €12 million option to buy included in the deal. It's certain that the club will trigger the clause for his performances during this season, but it's also extremely likely that other clubs will knock on the door to ask information about his future already this summer.  
Teun Koopmeiners, Atalanta 
After arriving last summer from AZ Alkmaar, the Dutch midfielder is finally considered a key player for an Atalanta Bergamo squad that is trying to fight off Juventus and others for the fourth and final Champions League spot for next season. Koopmeiners needed some time to adapt to Gian Piero Gasperini's system and way of playing but now he's fully part of the rotations and a key player for a team that is incredibly competitive. In fact, only once this season in all competitions have they lost a match by multiple goals. 
He scored a brace last time out against Sampdoria and provided an assist against Olympiacos last week in the knockout round of the Europa League playoffs. He's got four Serie A goals to his name this season, but his numbers suggest that he's outperforming in goals and slightly underperforming with assists:
Teun Koopmeiners, Atalanta

20

4

1.38

1

3.73
He only had seven shots on target this year and this shows as well that Gasperini prefers to have him in the central part of the field, rather than moving him too much forward. 
"He is still a young player but has great personality," said Gasperini about Koopmeiners a few weeks ago. "He is growing considerably and arrived here with great credentials. He will be an Atalanta leader of the future and even now in the present he is a very important player for us."
Atalanta paid around €14 million last summer and fought off several Serie A clubs interested in his services, including AS Roma and Napoli. The savvy club out of Bergamo once again proved that they made the right decision to sign him and he will definitely be a player to watch out in this final part of the season.